| | |
| --- | --- |
| 21 March 2014 | Advice On How To Care For Rented Accommodation |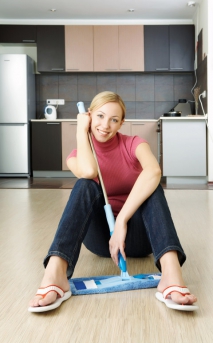 Most private landlords will require some sort of a deposit prior to letting out a property, therefore many will issue a tenancy agreement along with that, which will generally state all legal obligations which both the landlord and tenant must adhere to.
Went renting a home whether you are a student of family it's a good idea to take time to read through the agreement before hand so that you are happy with the terms and conditions associated with renting that property.
The terms and conditions of the deposit are extremely important and well worth taking notice of because most letting agents or private landlord will use this money as a sort of 'back up plan' should you fail to meet the requirements. Landlords then go on to use this money to cover costly repairs, or missing rent payments which have occurred due to fault by the tenant, not sticking to the agreed contract. Before you hand over any money double check the property for signs of damp, damage etc because you do not want to be paying for costly repairs which was never your fault in the first place.
All deposits are repaid in full, in most cases, as long as the tenant as maintained the tenancy agreement by paying any outstanding rent arrears and has willingly covered the cost of repair for damage caused by them, usually generally wear and tear is allowed but it's worth speaking to a landlord to make sure of this.
Your responsibilities as a tenant
In most cases it is the responsibility of the tenant to take care of the home you rent, this is usually general household cleaning duties such as everyday cleaning, emptying bins and minor repairs etc, if the property is let fully furnished you may be required to take care of the furnishings including too, like keeping the sofas and beds clean, cleaning carpets rugs etc.
If you take care of the home you rent, as you would your own home, most tenants do not have a problem when they leave and they get a return of their deposit with no problems. Sometimes, students are faced with the more major issues because many students will not look after a property as well as what a family might. In this situation, if you feel that the property is in desperate need of some TLC and you do not know where to start or how to do this effectively? It may be a good idea to just hire a domestic cleaning agency, at the end of your contract, because cleaning contractors will quickly and efficiently clean a home from top to bottom so at least you will know that everything has been taken care of and it offers you that peace of mind.
For tenants who have rented their accommodation for long time, its inevitable that things such as sofas and carpets (if included within the rental) may get a little grubby overtime, however you do have the option to hire carpet and upholstery cleaners to get those spruced up and looking fresh again, just before you leave. Doing this will not cost that much, however failing to do anything at all could cost you a proportion or even the whole of your deposit, so it's well worth doing something than nothing at all.
If money is tight right now, and you know that your rented property needs a spring clean before you go, another affordable option is to buy or rent a steam cleaning machine, with a steam cleaner you can clean many different things extremely effectively and best of all, it doesn't require any detergents, so you can save the cash their too!
You may also like: