For Chiswick Office Cleaners You Can Rely on, Choose the Best Local W4 Office Cleaners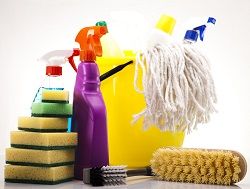 If there's one cleaning service you really do need to be up to standard, it's office cleaning. You need your office cleaned on a regular, usually daily basis not just in terms of appearance but because of health and safety as well as the welfare of your employees and visitors. Your office doesn't just have to be tidy, it needs to be hygienically clean and for that you need to hire a professional cleaning company which understands this. That's why you should call our Chiswick office cleaning firm Chiswick Cleaners. With us being local to the Chiswick area, our affordable prices mean you won't go over budget. If you'd like to talk to us and explain just what kind of office cleaning you need and to hear how low our prices are, call us 020 3743 8556. We'll give you a customised service based around your individual circumstances. This, combined with having less distance to travel means you get the lowest prices and also get the professional, top-quality W4 cleaning service you need for your office.
Choose Our Chiswick Office Cleaning Service

Before they can begin to work for us, all our Chiswick office cleaners are vetted and security cleared. They then go through training which sees them learn the specific office cleaning techniques which have made us one of the most sought after cleaning companies in London. The specifics of office cleaning which we take very seriously include things like, how an office works and how to clean particular office furniture. By also teaching our staff how to clean an office whilst causing the least disruption, it's better for your own staff as well as your productivity levels. We can also be key-holders for you, like we are for many Chiswick businesses already. Whatever it is you want when it comes to office cleaning, you get. Although we're a local company, this doesn't mean we're a small company. We are able to take care of a whole office building, whilst also giving you a friendly, personal service.
Call Us Now and Get an Extra Discount on Office Cleaning in SW4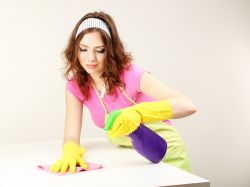 We also pride ourselves on our excellent customer service as well as our superior cleaning services. This means you can always turn to us for help by simply calling 020 3743 8556 at any time. We'll be delighted to answer any questions you have. Similarly, if it so happens you need cleaners at very short notice, you can rely on us to be there for you fast. That's the beauty of us being a local company which is, at the same time, a quality cleaning firm which cares about its clients. We're already a well-established all-round Chiswick cleaning business So if you'd like a superb carpet cleaning service or upholstery cleaning service as well, there's no need to go anywhere else. Our carpet cleaning is done to the high quality standards which has become something of our trademark within the borough of Chiswick. It really can make a stunning difference to your office which in turn will help to impress those all-important visitors and clients to your company. In many ways, our W4 office cleaning service can be seen as an investment, a statement of your company's high standards and quality. So why not find out more or simply let us know what you would like us to do for your business by calling Chiswick Cleaners on 020 3743 8556. We're the cleaning company which aims to please you. We have the best cleaners and cleaning, wonderful customer service, a fantastic range of services and great low prices. Call us now and you'll like what you hear. We have it all for you right here in Chiswick when you're looking for quality office cleaning.