We're the Chiswick Cleaners Who are the Class Act when it Comes to W4 Upholstery Cleaning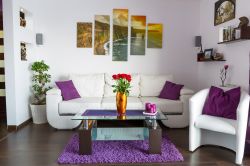 Upholstery cleaning really does need to be done professionally. The good news is the best professional upholstery cleaners are right here in Chiswick. Chiswick Cleaners have been serving the residents and businesses of Chiswick for many years. We are known as the local cleaning firm which has a range of quality cleaning services at great prices. Our domestic cleaners operate throughout the borough and one of our most popular services is our upholstery cleaning which is needed for so many items of furniture like settees, sofas, pouffes and curtains. No matter how careful you are, the arms of a sofa, for instance, can become murky, darkened through ingrained dirt which has naturally accumulated over time. This can have a detrimental effect on the whole appearance of not just a sofa, but a whole room and yet the sofa itself is still in relatively fine condition. Far too good, expensive and often well loved, to simply throw out. By hiring our Chiswick upholstery cleaning firm we can bring the brightness and freshness back to any item of furniture. By calling 020 3743 8556, we can also confirm just how low our prices are and show we're the cost-effective solution to all your upholstery cleaning worries.
Find Out the Best Upholstery Cleaning Service in Chiswick
Our experienced Chiswick upholstery cleaners use the latest cleaning techniques along with non-toxic products which are good for your sofa, home and the environment. We also have an excellent non-damaging drying system which is quick so there's less disruption to your household. All our cleaning staff are fully vetted and security cleared by our professional cleaning firm. Our high reputation has been gained over the years by giving a cleaning service the people of Chiswick can trust. Our word of mouth praise has also been another factor in our success. Friends, family and business colleagues of previous satisfied clients have spread the word about our fantastic overall service including what great value our Chiswick upholstery cleaning service is.

You'll be surprised and very happy when you see the difference our cleaning methods make to your furniture. With you having brighter, fresher and cleaner furniture you'll have a brighter, fresher and cleaner room. Yet, it's not only in terms of appearance that our W4 upholstery cleaners makes such a dramatic, positive difference. We clean deep down into the fabric, treating it with the care and attention it deserves yet releasing the in-grained dirt which can not just be detrimental to its appearance but be a catalyst for things like dust-mites and allergens. These occur in every home but our superb deep cleaning can often be a help in regards to these hidden health issues in your house or apartment. For more information on how our upholstery cleaning can be done professionally, efficiently and cheaper than other cleaning companies, phone us on 020 3743 8556.
Opt for the Best Upholstery Cleaning Company in Chiswick W4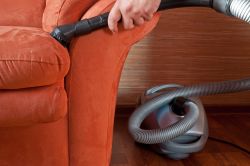 With us being a local company we can save you money because we save money. This is in terms of things like transport costs and local resources which are available to us. It means we can give you a superb low price and yet a better quality service. We also cater for businesses, being a well respected, comprehensive, commercial Chiswick cleaning company. If you're an office manager for instance, we can compliment your office cleaning with our upholstery cleaning. It can make such a difference to your office in Chiswick just as it does to the homes of Chiswick. So for your upholstery cleaning, call Chiswick Cleaners on 020 3743 8556. We give a better standard and better class of W4 upholstery cleaning, all for a great low price.