Chiswick House Cleaning is Better When Done by Our Local W4 Cleaning Company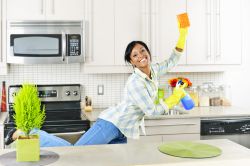 It's natural to want your home looking at its best at all times. To be able to come home after a hard day's work and relax in the comfort of a home which is clean and tidy. However, in reality it's just not possible to achieve that when you have the pressures of daily work and a busy lifestyle. There already seems so much to do and so little time. For the residents of Chiswick however, there is a cost-effective solution which can not only make a difference to your home but your life. That's to hire the local W4 home cleaning company which is already rejuvenating hundreds of homes across the borough of Chiswick on a daily basis. It means, if you're now looking for a regular house cleaning service in Chiswick you can rely on to give you the quality and price you're looking for, then you need look no further.
House Cleaning in Chiswick that Makes a Difference
Chiswick Cleaners is the local Chiswick cleaning company which is also one of the most respected and well-established in London. We have a range of cleaning services which together give you a domestic cleaning service which fulfils all your needs. Our W4 domestic cleaners for instance are fully trained as well as being security checked for your extra peace of mind. Our thorough vetting system is just one more reason why so many householders in the Chiswick area have already turned to us when it comes to superb, reliable house cleaning. Our trademark low prices of course have also become so well known throughout Chiswick and helped to cement our position as the number one Chiswick cleaning firm. You can find out immediately just how good our prices are by phoning 020 3743 8556. Being a local company we can offer you a value for money service you just won't find anywhere else. We have shorter distances to travel for instance. We can also offer you a more personal, welcoming service with friendlier, yet more professional cleaners.

Being a local company with lower prices doesn't mean we're a company which gives a home cleaning service with less quality. It just means you're lucky enough to have a top-quality house cleaning business right here in Chiswick which is willing to offer you lower prices. No more having to scrub, mop and polish at weekends or at the end of a busy day. No more tiring yourself out, vacuuming, washing and wiping when all you want to do is sit down and relax. With our dedicated cleaners taking care of your home cleaning on a regular basis, you're free to do what you want to do. It really does make sense to find out more about how we can help you by calling us on 020 3743 8556.
Get a Free Quote on House Cleaning in Chiswick Now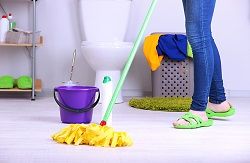 It can be very handy to know our number when you have had a house party or dinner party which has left your home looking the worse for wear. Your local Chiswick cleaning agency can provide you with expert cleaners fast in order that you have your home looking back to its best in no time at all. We also have specialist cleaning services such as our very popular, professional carpet cleaning service and our amazing value upholstery cleaning service. You may like to try our oven cleaning or sofa cleaning service. Whatever it is you need, call Chiswick Cleaners now on 020 3743 8556 and we'll make sure you find what you're looking for. With fantastic cleaners, great customer service, a superb range of cleaning services and great prices, it's no wonder when it comes to Chiswick house cleaning, there's really only one company you need to call.